Postgraduate study
Postgraduate Study
The CITR supports postgraduate students pursuing master's and doctoral degrees.
Current doctoral students include:
Claire Gear
Claire is a PhD Candidate in the Centre of Interdisciplinary Trauma Research. Her current research utilises complexity theory to explore what affects a sustainable response to intimate partner violence (IPV) within primary health care settings.Claire has been involved in New Zealand's health response to family violence since 2008, including roles within the Ministry of Health's Violence Intervention Programme Evaluation and the New Zealand Family Violence Clearinghouse. Much of Claire's work has focused on supporting a primary health care response to family violence. She has led the development and pilot testing of an evaluation tool which guides primary health care settings in developing a response to family violence, convened a national primary health care family violence responsiveness workshop, and evaluated the experience of primary health care settings responding to family violence. She has recently published on how complexity theory may be utilized to explore the sustainability of IPV responses within New Zealand primary health care. Claire has advanced academic and research skills (quantitative and qualitative) and has contributed to several research projects within the Faculty of Health and Environmental Sciences at AUT University.
Shona McLeod
Working Title: Violence Intervention Programme (VIP) for Partner and Child abuse: Appreciating what's working well.
New Zealand's Violence Intervention Programme (VIP), a comprehensive systems approach to family violence introduced routine screening for women from 2006. The Programme has been rolled out to six priority health services throughout New Zealand. However, evaluation of the programme shows an inconsistency in the service delivery across services. The purpose of her research is to promote the delivery of a consistent and effective health care response to family violence. Her research has the potential to move the Violence Intervention Programme from ad hoc implementation to consistent routine enquiry with all the associated benefits for women and children that comes with an improved health care response to family violence.
Tina He Yumei
PhD research tittle and methodology: Workplace violence against medical professionals in China: contextual factors and interventions. Mixed-methods Research interest: occupational health & safety, workplace wellbeing, safety culture, communication & management towards a healthy organisation, violence prevention in organisations and community, public health promotion, culture & health. Tina has a background in teaching and management, with over 10 years teaching and management experience in some top universities in China before came to NZ.
Moira Howson
Research topic: Exploring the helpfulness of the Harmonise app for whānau and family in promoting healthy relationships among their young people: A usability co-inquiry. (Supervisors; Jackie Feather, Jane Koziol-McLain)The Harmonise app is an intervention designed to promote healthy relationships among adolescents. There are few resources available that promote healthy partner relationships for young people, even though this is the time they are likely to be forming their first intimate partner relationships. The app has been co-developed with taitamariki within a Māori-centred research approach and includes functionality to enable whānau to communicate with and support their taitamariki with their relationships.
Olivia Taylor
Olivia is currently completing her PhD in Psychology at AUT focusing on evaluating and updating Trauma Focused-Cognitive Behavioural Therapy with the inclusion of sensory modulation approaches. This research is being carried out at a Specialist Services Unit of Oranga Tamariki (previously Child, Youth, and Family) with children aged 8 - 15 who have experienced multiple forms of child maltreatment.
Recent Post Graduate student
Alayne Hall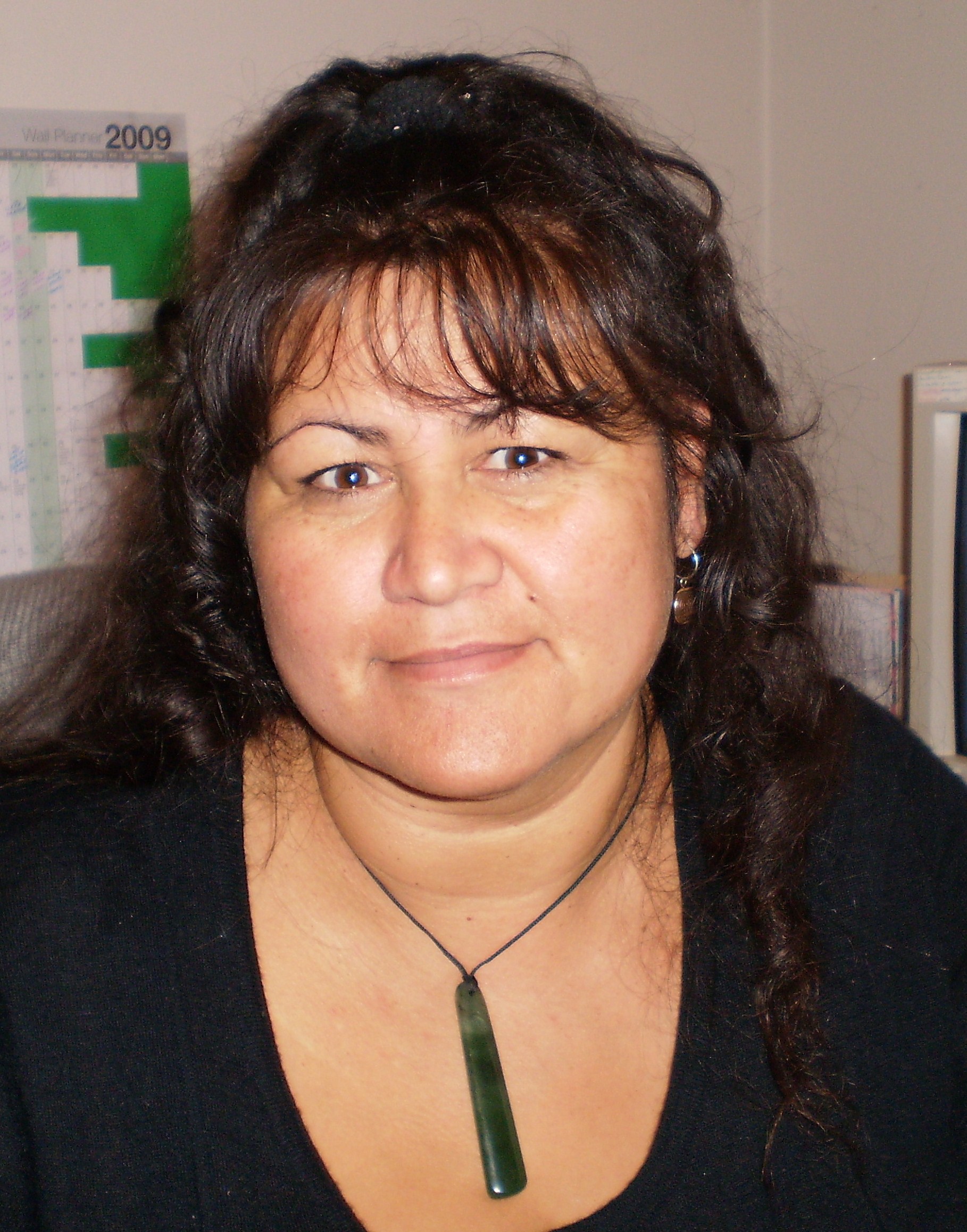 Proposed thesis title: Partner violence and attachments between Māori mothers and their children: A Kaupapa Māori approach.
Most victims of partner violence are women in their childbearing years, resulting in both long and short-term effects for the women and their children. Little is understood about the task of mothering under the challenging and at times life threatening circumstances. This Kaupapa Māori research examines Māori mother-child attachments and partner violence within the context of contemporary Māori whanau, hapu and iwi exploring systemic interactions. Determining how partner violence shapes the mother child dyad and maternal parenting behaviours is essential to the development of interventions and strategies that will inform and support future health orientated choices within Māori families.